10 Tips for Choosing Thoughtful, Unique Gifts for Women
Learn how to give unique gifts for women using these 10 easy tips. She'll be touched by your thoughtfulness and will remember your gift with a smile!
Enjoy these 10 tips for giving thoughtful, unique gifts for women: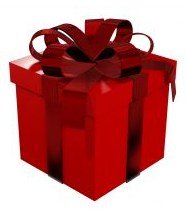 Spend Time Together
Give her your time, happily and freely. Listen to her. Appreciate her. She'll love the gift of you.
Spend time with her on her birthday and give her a nice homemade card. But you don't have to wait for a special occasion – there's no bad time to grow your friendship!
You can:
Meet for coffee
Schedule lunch out with all her friends
Schedule a regular afternoon together (say, once a month)
Schedule activities

Long nature walk
Yoga trial membership
Bike ride

Buy 2 of the same book together and schedule times to meet up and talk about it
Give Her Time for Herself
Most women stay busy with their day-to-day activities. She may have to balance:
School
Family
Work
Social Activities
Volunteer Work
…and often more!
Give her some time for herself. She'll appreciate the break from the daily grind, particularly if it's a luxury she wouldn't normally pay for herself.
Consider giving:
book / music store gift certificate
tickets to an event of their choice (classical music to basketball)
registration / gift certificate to workshop

2-day quilting class
Flower arranging workshop
Drawing classes
Etc.
Share Your Hospitality
Invite her friends, family, or even just her over to your house for:
Lunch
Tea party
Cocktails
Watch the football game and eat appetizers
She can enjoy someone else's food, cleaning, and hospitality. Plus, she gets to spend time with people she loves and cares about.
Support Her Hobbies
Show that you care about her passions.
If you don't know her hobbies, ask her what she does for fun. People love to talk about their hobbies! She might tell you about:
Gardening
Painting
Cooking
Singing
Dancing
Insect collecting
Spelunking
Who knows!
If you're not sure, ask her friends and family. They'll be happy to help someone they care about. Once you know her hobby, find out:
Does she need more supplies for her hobbies?
Does she have any old equipment that needs to be replaced?
Can you share her hobby? (schedule time to garden, hike, etc.)
Encourage New Hobbies!
Spice up her life with something fun and interesting! Inspire a new hobby and she'll never forget your gift. Even if she doesn't become an enthusiast, it's fun and exciting to try new things!
Ask her to join you in your hobby. Who knows, she may end up loving it!
Or, ask her to join you in trying a new hobby. You can often find crash courses or trial workshops for:
Craft making
Drawing
Woodworking
Knitting
Etc.
Help her start a new collection, particularly if she has expertise in a certain area.
Make Her a Gift
Homemade gifts are often less expensive and more meaningful than items you buy in a store. She'll appreciate the time and attention that went into making a thoughtful homemade gift.
Learn how to make easy, affordable homemade gifts – check out our homemade gift section.
Give Quality Jewelry She'll Actually Wear
Jewelry makes a great gift for women, but picking out something can be challenging.
With all of the available styles, materials, and price ranges where do you start? Try start with our gift guide: how to give jewelry they'll actually wear.
Give Her Food She'll Enjoy
Food makes a great gift. The key is knowing what her favorites are. Ask her friends or family if you're not sure.
Also, take dietary concerns into account. Some women may not appreciate foods high in fat, sugar, or salt because they like to maintain a healthy lifestyle.
Great food gifs for her include:
Food for her family

Box of easy, healthy, convenient foods for quick bites
Box of ready-made or you cook meals

Make her dinner
Favorite food, drink, candy
Deliver her lunch from her favorite deli
Coffee from her favorite coffee shop
Small box of her favorite candy
(you get the idea)
Let Her Relax and Get Pampered
Life can be stressful! Give her the gift of relaxation and pampering. She deserves it!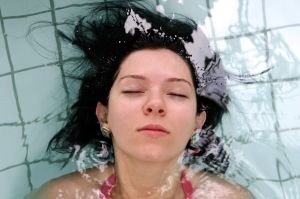 Consider:
Spa (could be shared!)
Massage
Manicure
Pedicure
Favorite hair salon
Night in a bed & breakfast
Relaxing bath products can also make her feel pampered, such as:
Scented bath salts / oils
Lotion
Body wash
Sugar / salt rub
Other stress-relieving gifts include:
White noise sleep machine
Luxurious, soft bath robe or towel
Pedi stone for feet
Aromatherapy candles
Help Her Improve Her Home
She'll appreciate a little help around the house. Either volunteer your time and abilities or give her a gift card.
She'll see the improvements to her house and think of you. Ideas include:
Gift certificate to a home improvement store, bath store, etc.
Schedule times to help in her garden

Give her plants from your garden

Gift certificate for a lawn treatment
Fix her side gate
Touch up the paint on her house
More Unique Gifts for Women
Hopefully after reading this article you have a few unique gifts for women in your life. Read reviews of more gift ideas for women, submitted by gift-givers like you!
Or, post a question about gifts for women and start a fun discussion that helps everyone.
Share Your Advice – Gifts for Women
Do you have a useful gift tip to add to this page? We'd love to hear it! Please share your experiences using the form below and help other gift-givers.