Free Gifts | It's the Little Things that Count
Your guide to great free gifts! Want to give them something thoughtful that won't cost you anything? Read more to find out.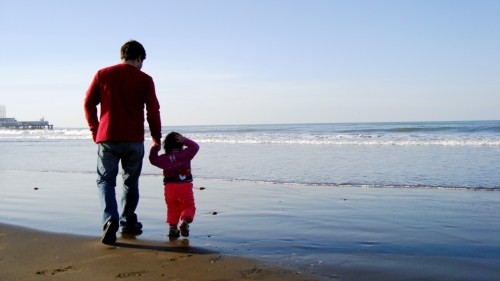 It's hard to believe, but some of the best gifts don't cost you anything. No matter what the occasion, they'll always bring a smile.
Here are some simple free gifts most people overlook:
Spend time with them
The best gift is the gift of you. You don't have to spend a single penny. Just being there is a great gift. Give them the gift of you by:
watching the game
siting with them on the porch
keeping them company on their errands
Exercise with them
With all of the stresses in life, it's important to blow off steam. Give them the gift of exercise. You'll both feel great and you get to spend quality time together. Ideas include:
long walk
bike ride
trip to gym
rock climbing
rowing
Play with them
For the more active or competitive people in your life, challenge them to their favorite game. They'll enjoy the competition and the time they get to spend with you. Ask them to:
game of tennis
round of golf
toss the football / softball
play board game
horseshoes / other lawn games
Contact them
If you can't be there in person, reach out and contact them. They'll appreciate your interest and will enjoy the conversation. Just send them:
handwritten letter
phone call
Emails are OK, but not quite as personal. Try sending an email, then following it with a phone call.
Give your time, talents, and skills
Everyone has special talents, abilities, hobbies, and passions. Some of the best free gifts come from sharing these talents with others. For example, you could:
babysit for them
tutor their child
teach them to bake
teach them how to fish
offer yardcare
help them grow a garden

give them sprouts / runners from your plants

weed their garden
play music for them at a party
help them plan a party
Use your creativity
Use your creativity to make them a gift that's unique and personal. This may take a little more thought, but it'll be worth it when they see your great free gift. You could:
make them a gift or card
write them a poem
put on a play
write them a song
draw or paint them a picture with a special meaning
Give digital gifts
Electronic gifts are great - they don't take up space on the bookshelf and some don't cost a thing. Cosider giving them:
e-card
Facebook gifts
free e-book (find great free books at project gutenberg)
free music
funny video / picture
free operating system

install user-friendly Linux OS on one of their old computers




Share Your Free Gift Advice
Do you have a useful tip to add to this page? Have you given or received a great free gift?

Please share your experiences and help others give better free gifts.