Gift Ideas for Men | A Thoughtful Guide
Guys can be hard to shop for. This guide is full of gift ideas for men that are perfect for any occasion!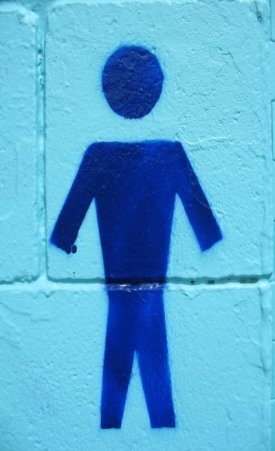 Guys tend to like similar things. That's not saying we're all the same, we just think alike. Take it from me – I'm a guy.
This page gives general guidelines. For specific guys, see gift advice:
So what do you give a guy? It mostly depends on their personality and hobbies. For more info on how to consider the person and give them a gift that's special, check out our birthday gift guide.
In general, guys like:
Grilling Gifts
Does his ideal afternoon consist of sitting by a hot grill with a cold cooler? Does he savor that first bite of grilled burger a little too much? If so, grilling gifts are a sure-fire win.
Wow, where do you start!? This subject is way too big to address on this page. Click here for grilling gift ideas for men that kick the flavor up a notch!
Sports Gifts
Most guys have a favorite sport and a favorite team. It's not hard to find this out. Just ask a family member or see what games he's watching on TV.
What if he's already got a jersey? No worries! The good news is you can get just about any item you can think of personalized with their team's colors and logos.  The sky's the limit! Personalized items include:
Hooded Sweatshirts
T-shirts
Mugs
Watches
Grill gear
Cooler
Dog leash or accessories
Pennants, banners, window clings, and posters
Any type of sports equipment you can think of
You may also want to consider a sports memorabilia gift. Choose something he would be proud to display in his office or at home, such as:
framed jersey
autographed ball / other memorabilia
brick from old stadium
photo frame
The sports memorabilia may be a little more expensive, but these gifts also last a long time.
If you don't know their favorite team, get them gear for the home town sports team. Everyone likes supporting the local boys!
Spicy Food Gifts
Is he a spicy food fanatic? Most guys like spicy food, some much more than others. A basket full of spicy snacks is perfect for this guy on your list. For some reason, they just really like the burn!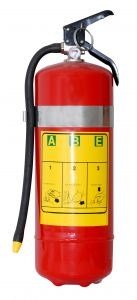 Luckily for you, spicy foods are everywhere to be found! Put together a basket full. For a fun presentation, put the spicy gifts in a "fire bucket." Just find a red bucket at a thrift or hardware store and label it "FIRE" in big black or white letters.
Suggestions include:
Hot pepper cheese
Wasabi peanuts
Spicy snack mixes
Hot sauce
Chips & hot salsa
Hot peppered jerky
Keeping up Appearances
Most guys take pride in their appearance. Give them a gift that leaves them looking great and smelling fantastic! They'll love it, and the lady in their life will love it even more!
Before you buy, you should know...some men prefer a particular brand or variety when it comes to personal care products. When in doubt, ask his friends or family members. Consider these grooming gift ideas for men:
Quality grooming set with clippers, comb, and scissors
Gift certificate to their favorite barber
Cologne / toilet water
After shave / pre shave
However, stay away from gifts that say "you need to shape up" such as:
Nose hair trimmer
Gym membership (unless they've expressed an interest)
Hair loss treatment
Beer Gifts
Ahhh! Nothing refreshes like a clean, crisp beer gift. For the beer-lover on your list, look to the suds!
We had so many beer gift ideas for men, we had to put them in another section. Read our beer gift advice to find that perfect beer gift for men.
Bar Gifts
Similar to beer gifts, but in an entirely different category. Does he have a "man cave" or a bar setup somewhere in the house? If so, you have tons of options here.
Ideas include:
Novelty ice cube trays (golf balls, space invaders, etc.)
Personalized julep set (for traditional Southern-style sipping)
Fun shaker / stirrer
Personalized glassware
Neon beer sign (AKA "party light")
Vintage beer posters / bar décor
Wall mount-style bottle opener with cap catcher
Clear some space on the shelves of your freezer door, add frosty mugs
Does he want a bar, but doesn't have the room (or his wife doesn't like the way it looks in the formal dining room)? Compromise! Look for a bar setup built into an upright cabinet. It's a fine addition to your furniture, and keeps everything he needs handy and attractively displayed.
More Gift Ideas for Men
Hopefully you've got a few ideas for that guy on your list. However, all guys are different. If you didn't see something that shined for you here, check out these other gift ideas for men:
Read reviews of more gift ideas for men, submitted by gift-givers like you!
Or, search through our gift questions and answers for tips about gifts. If you don't find the answer you're looking for, please post a new question!
Share Your Advice – Gifts for Men
Do you have a useful tip to add to this page? Have you given or received a great gift?

Please share your experiences and help others give better gifts to men in their lives!