Learn How to Give the Best Christmas Gifts
(From the Heart!)

The best Christmas gifts come from the heart. Learn how to give them a gift they will appreciate for years to come.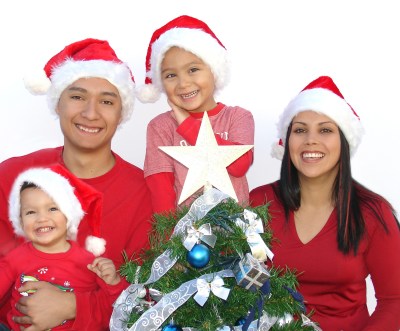 What should you give? How much should you spend? Will they like it?
Whoah, slow down!
It's easy to get carried away each season. More and more advertising encourages us to spend more and more. But on what!? On their products, of course.
Gift giving is certainly in the spirit of Christmas. Thousands of years ago, the Wise Men (Magi) gave gifts to baby Jesus. But why did they do this? Why do we continue to give Christmas gifts today?
To help you give the best Christmas gifts possible, take a look at O. Henry's Gift of the Magi - a famous short story about giving and receiving.
Spoiler Alert!
This article gives away the plot of O. Henry's Gift of the Magi
If you haven't read it, it's a beautiful short story with a twist at the end! The full text can be found online here.
http://www.auburn.edu/~vestmon/Gift_of_the_Magi.html
Summary of O. Henry's Gift of the Magi
Jim and his wife Della live in a small apartment in New York. They're extremely poor with almost no money between them and can barely afford the apartment, but they love each other incredibly.
They each want to give the other a Christmas gift, but don't know what they can possibly give. The only item of value between them is Jim's gold pocket watch (a family heirloom). And Della's only possessions are her good looks and beautiful long brown hair.
Secretly, they sneak away to get each other a Christmas gift.
Jim buys Della a beautiful comb for her hair made of a tortoise shell and encrusted with jewels. To raise money for the gift, Jim pawns his gold watch.
Della buys Jim a solid gold chain for his watch. To raise money, Della has her long pretty hair cut to make a wig.
They return home, discovering their gifts are useless!
Both are at first disappointed. However, they realize it doesn't matter. They have each other and they have love...the greatest gift of all.
I know what you're saying...what!? That's it? It would have been nice if they'd have figured that out before selling everything!
Well, it would have been nice, but it wouldn't have made for a very good story. Which brings me to...
The moral of the story
Unselfish love is the greatest of all gifts.
Jim and Della wanted to give each other a wonderful, extravagant gift. They unwisely sacrificed their greatest treasures. And their gifts turned out to be useless after all!
At the end, they wizened up. Even through their lousy gift-giving and disappointment, they saw their love for each other as the greatest gift. What you give doesn't really matter as long as it's unselfish.
How to give the best Christmas gifts
So how do you apply this philosophy to your gift-giving this year?
Know that:
It's the unselfish love you show to your friends and family that counts.
Expense has nothing to do with it - don't sell everything you own!
Homemade gifts are great - they add a personal touch
Simple, genuine Christmas gifts go a long way.
Frame a childhood picture and give it to your mother
Compile a family recipe book for a son moving away from home
Send handmade Christmas cards to your friends and relatives
These gifts aren't expensive, but will truly be cherished. For more ideas about giving thoughtful gifts with the person in mind, check out our birthday gift ideas article.
Now that you've got the right spirit...browse some gift ideas!
Phew! Now that you've wizened up like Jim and Della, the pressure's off! You can give a gift knowing that the unselfish love is the focus, not the gift itself.
So relax, and have fun finding a thoughtful gift!
Check out our homemade Christmas gift ideas for some great personal gifts.
Also, take advantage of our interactive community. Check out our gift reviews for feedback on Christmas gifts given by others.
Or, search through our gift questions and answers for gift ideas and advice. If you don't find the answer you're looking for, please post a new question!
Share Your Thoughtful Christmas Gift Advice
Do you have a useful tip to add to this page? Maybe you have a story about a gift that touched you in its thoughtfulness.

We'd love to hear your experiences. It'll help others give better gifts (and help spread holiday cheer!).
What Other Visitors Have Said
Click below to see contributions from other visitors to this page...

Pam Dunn-shopper! Not rated yet
My story is simple: to give the best gifts to a person, observe what the person wears, buys for others and likes to talk about. P.S. I love your ideas …