Graduation Gift Ideas They'll Love!
Celebrate their achievement and wish them all the best! These graduation gift ideas will put you on the right track for those hard-to-decide high school or college graduation gifts.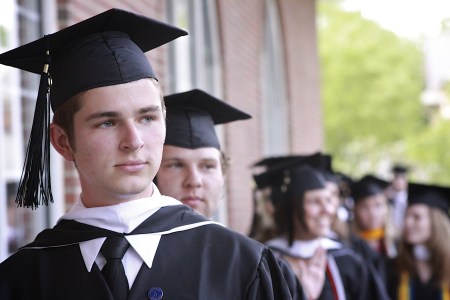 Before you start, learn when to give, what's appropriate, and get tips on thank-you cards. Read our graduation gift guide: Graduation Gifts – Who, What, How
What should I give?
Well that depends on your relationship with the graduate.
Cash or flowers are common, but not always the right gift. To read more, check out cash or flowers under graduation gift basics.
Common big-ticket items from parents / grandparents. Include:
vacation / travel
computer
car
stock / CD
cellphone with paid plan
TV, DVD player, iPod, etc.
furniture / major appliances
But these are not expected or necessarily considered the best gifts to give - just common ones.  Often, you can give a more meaningful gift that will last a long time and be used frequently.
Think about:
Pre-Graduation Memories
Give gifts related to memories of high school or college experiences. These can include:
framed pictures
address book filled with friends' info
photo album
Remembering the Graduation
They will remember their achievement forever with these gifts, including:
engraved jewelry
gold coin or other collectible with graduation year
personalized graduation items

tassels, cap, shoes to wear under the gown, diploma frame, etc.

photo album / framed pictures of graduation ceremony and party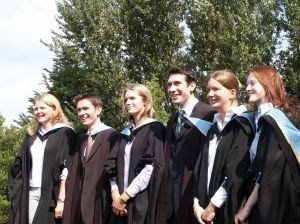 Best Wishes in Your Future Career!
Give them something they can use in the long-run in their new career, such as:
desk set
office chair
high-quality pen
organizer / planner
desk accessories
book about future field
Best Wishes in Your Future Living!
Give them something they can use in their new life that will last.
Going to a dorm? Try:
coffee maker
laundry basket filled with everything needed to do laundry (including instructions!)
storage trunk
digital recorder / recorder pen for lectures
thumb drive
iron
gift card to Target, Walmart, or Ikea
phone card
Going to a new house / apartment? How about:
basic tool box
sheets
self-help books (especially cooking, cleaning, home repair)
gift card to Bed, Bath, and Beyond
stereo
printer
Now that you have a few ideas...go find that graduation gift!
Check out our gift reviews for feedback on graduation gifts given by others.
Or, search through our gift questions and answers for more gift ideas and advice. If you don't find the answer you're looking for, please post a new question!
Share Your Graduation Gift Advice
Do you have a useful tip to add to this page? Have you given or received a great graduation gift?

Please share your experiences and help others give better graduation gifts.