Gift Card Star Ornament
by Katie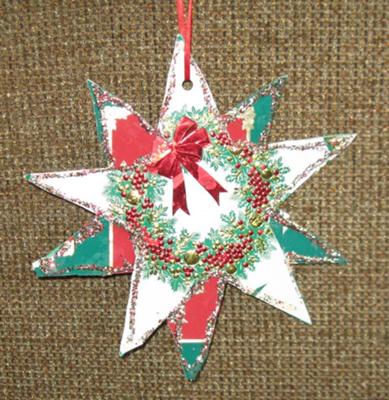 Here's an easy, low-cost Christmas ornament that's great for kids. Recycle your old Christmas cards!

All you need is:
2 different Christmas cards
glue
glitter
ribbon

Directions:
1. Cut out 2 stars of the same size from the fronts of 2 Christmas cards.
2. Glue one star on top of the other so that the tips of the back star line up in between the tips of the front star.
3. Decorate as desired with glitter, punch a hole in the top, and hang with ribbon.

Tips:
Use the same pattern for both cards, so your stars are the same size (cookie cutters work great!).
This is the perfect craft for kids on a snowy December day!
Join in and write your own page! It's easy to do. How? Simply click here to return to Homemade Christmas Gifts.